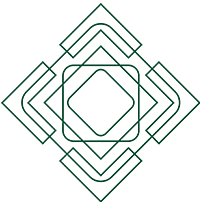 You've chosen your home remodel, the budget, and your preferred style. Which means it's time to choose an interior designer! Finding an interior designer that fits your needs, preferences, and budget can be a challenge, but it's not impossible.
Focusing on three core areas will help you make the right decision for you and your home:
Reviewing their Portfolio and client testimonials .
What is your budget.
Are they a good fit-Participating in the in-home consultation.
Review Their Past Work
Before committing to an interior designer, even for a small project, review their portflio. This confirms whether your design aesthetics blend well. Ask them what they enjoy most about projects, and if they're familiar with your specific needs. This could include eco-friendly materials, designing for small spaces, or any other number of specialties that could apply to your situation.
You'll also want to review their testimonials. These provide insight into how they work with their clients. You want an interior designer who is easy to work with, and testimonials reflect this. Houzz and Angie's List are the top choices for interior design reviews, though Facebook and Google may also hold what you're looking for. Review websites are helpful in another way: finding designers that work with your budget.
Ensure They Fit Your Budget
Finding a great designer isn't finished until you know if they fit your budget. You want to invest in a skilled interior designer, but you also don't want to spend your entire remodeling budget on their retainer. Remember, your budget needs to cover construction, supplies, and finishes, too.
Review websites often show a budget rating, which helps you determine if they're a good fit for your project. Sorting by these ratings keeps your search targeted so you find the best designer in your budget.
Once you've found an interior designer who matches your budget with an aesthetic you love and testimonials you trust, it's time to schedule an in-home consultation.
Request an In-Home Consultation
Regardless of what they may say, interior designers need to see your home before making recommendations. An in-home meeting gives you a chance to interact with them to see if your personalities are conducive to a productive work environment while reviewing how you want to update your space.
The time commitment varies based on the size of the project, but expect this to run about an hour. If the interior designer seems rushed and like they don't care, that's a red flag. But if they are genuinely engaged in seeing how you function within the space and how you want the final result to look, then you've found a promising one.
During this meeting, be sure to ask these essential questions:
What is the workflow like during the project?
Do you have a preferred contractor, or can you work with ours?
Have done similar projects in the past?
What is your projected timeline for this project? (Some interior designers may not be able to start right away. You should also have an estimated length for the project.)
What is the projected cost for this project, and what are your payment terms?
There's an interior design for every homeowner, it's just a matter of finding them. As an interior designer myself, it's important that I empower homeowners to choose their interior designer well, whether it's myself or someone else. Take these steps and questions with you throughout the search, and you'll be well prepared to hire an interior designer who will help you create the home you're envisioning. To discuss your project, send me an email and I'd be thrilled to meet with you.