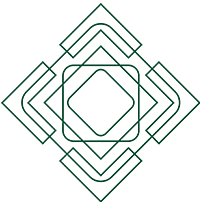 Interior design trends are like clothing trends. Its cyclical nature means that the 70s are back and the 80s aren't far behind. Interior design is the same way. There are the classic pieces that are the Little Black Dress of home furnishings.
Then there are the trends, like the harem pants or acid wash denim-on-denim. They have a place, but the classics will always have a space in the closet. Use this guide to help you distinguish when to invest and when to buy with change in mind.
Splurge on the Classics, Save on the Trends
Regardless of budget, there are opportunities to splurge and save with every project. Saving in one area helps you splurge in another. It can also help you create a cohesive final result that includes your personality, design trends you love, and pieces you'll use for years to come.
There is no rule on what to buy as a classic and what to buy as a trend. Instead, choose what works best for your personal style and the pieces you need. I typically recommend that larger purchases are classics to splurge on and that décor and smaller pieces are trends to save on.
Splurge on These Classics
Kitchen and dining room table
Kitchen and dining room chairs
Couch
Armchair
Bed headboard and footboard
Larger purchases are typically kept for some time, making them a worthwhile splurge on a quality product. For example ,you sit on your couch everyday-it not only needs to hold up to daily wear but be classic enough to last. Kitchen and dining room sets can lay the foundation for a room without being trendy themselves. Use greenery, throw pillows accessories to meet the trends you like while making it an easy transition from one trend to another.
I've already covered some trendy items, but here's a full list of items that can introduce trends into your home while saving for the classics.
Save on These Trends
Décor
Pillows
Blankets
Kitchen and dining room chairs
Coffee table
Home décor is arguably the most fun purchase to make, and can add to your classic foundation for a trendy finish. Shop stores like World Market, Restoration Hardware, and Anthropologie to find décor for side tables, countertops, and walls for a personalized finish.
Pillows and blankets make any home seem cozier, and is another way to include your favorite interior design trends into your home. Display a blanket over your couch, add a few pillows, and guests won't be able to tell that it's the same one!
I did mention kitchen and dining room chairs as a classic, but it can be a trend, too. Adding new chairs to your existing kitchen or dining room gives you a perfectly mismatched look without needing to find a new table as well.
Coffee tables set the stage for a living space. This makes them an ideal candidate for an accessory, and is large enough to make an impact without spending a significant part of your budget on a trend.
Whichever way you choose to incorporate trends into your home, know that this is only a guideline. Mix and match these splurge and save items, and you'll soon have a home that is uniquely yours.
If you're looking for a partner who knows where to score the best splurge and saves, give me a call. I'd be thrilled to help you design a home filled with your personality and design aesthetic.